Regular price
Sale price
$25.00
Unit price
per
Sale
Sold out
These vibrant vials are perfect for the apothecary and potion master on the go. They easily fit into a pouch, coin purse, and most bags of holding! Whenever it's time for you to roll initiative you don't ever be caught without your very own prismatic potion! Each vial contains 28 translucent 10mm polyhedral dice ( 4d4, 4d6, 4d8, 4d10, 4d%, 4d12, and 4d20.) The vials are made from a durable glass with a resealable cork.
Choking hazard, not for children under 5 years old.
These are not food, please don't eat the delicious dice.
(The lapis dice pictured is shown for scale and is not sold with these products.)
Share
View full details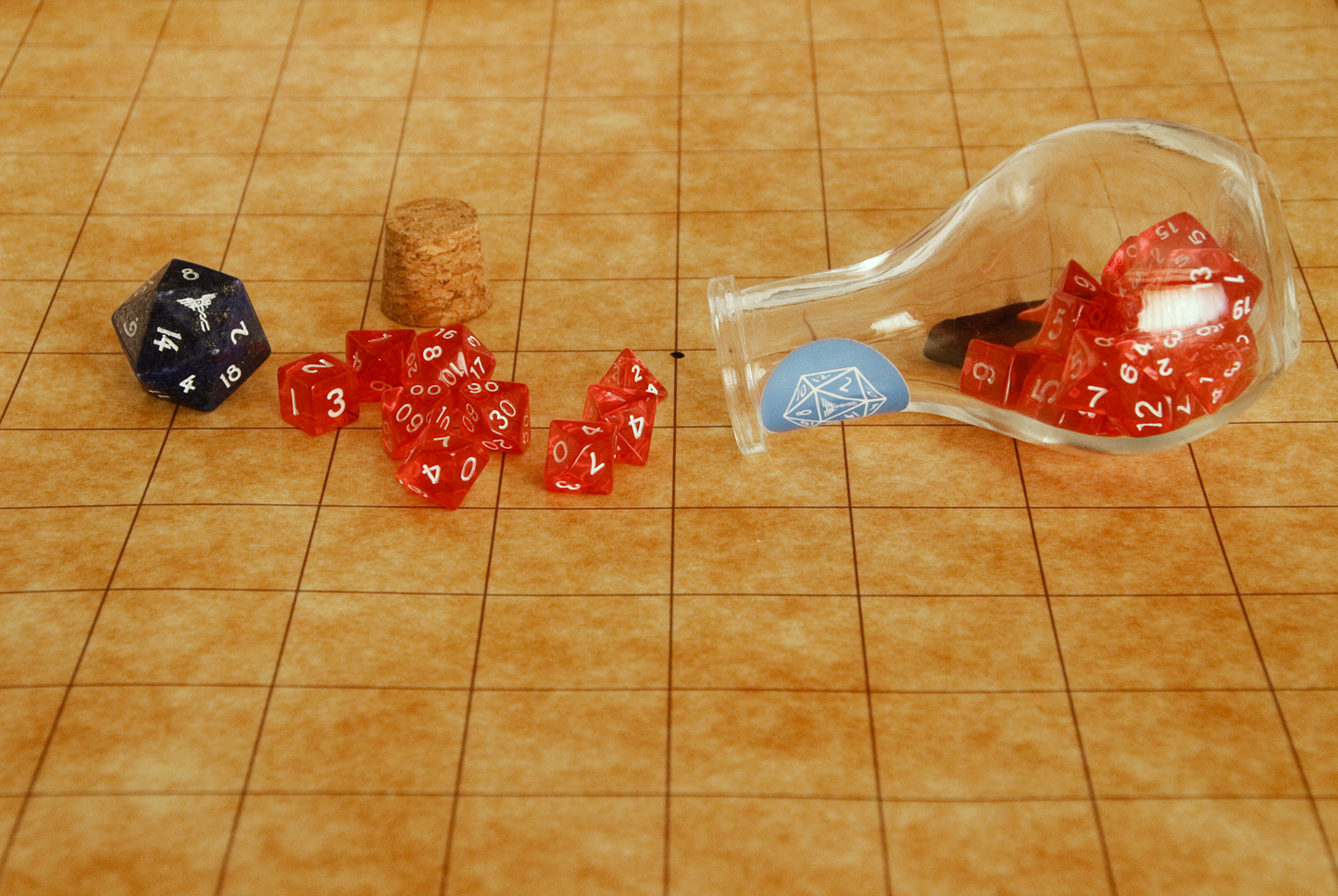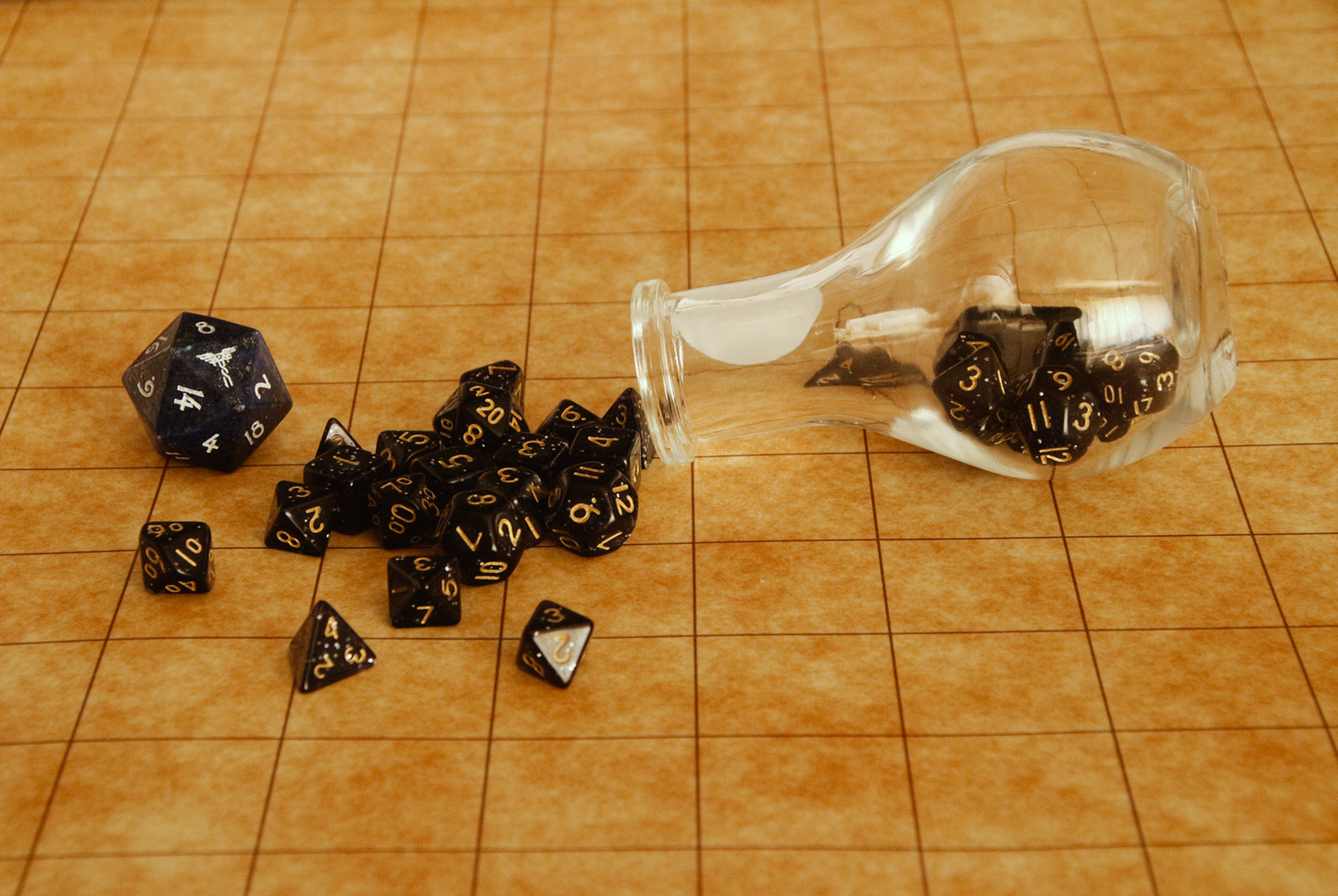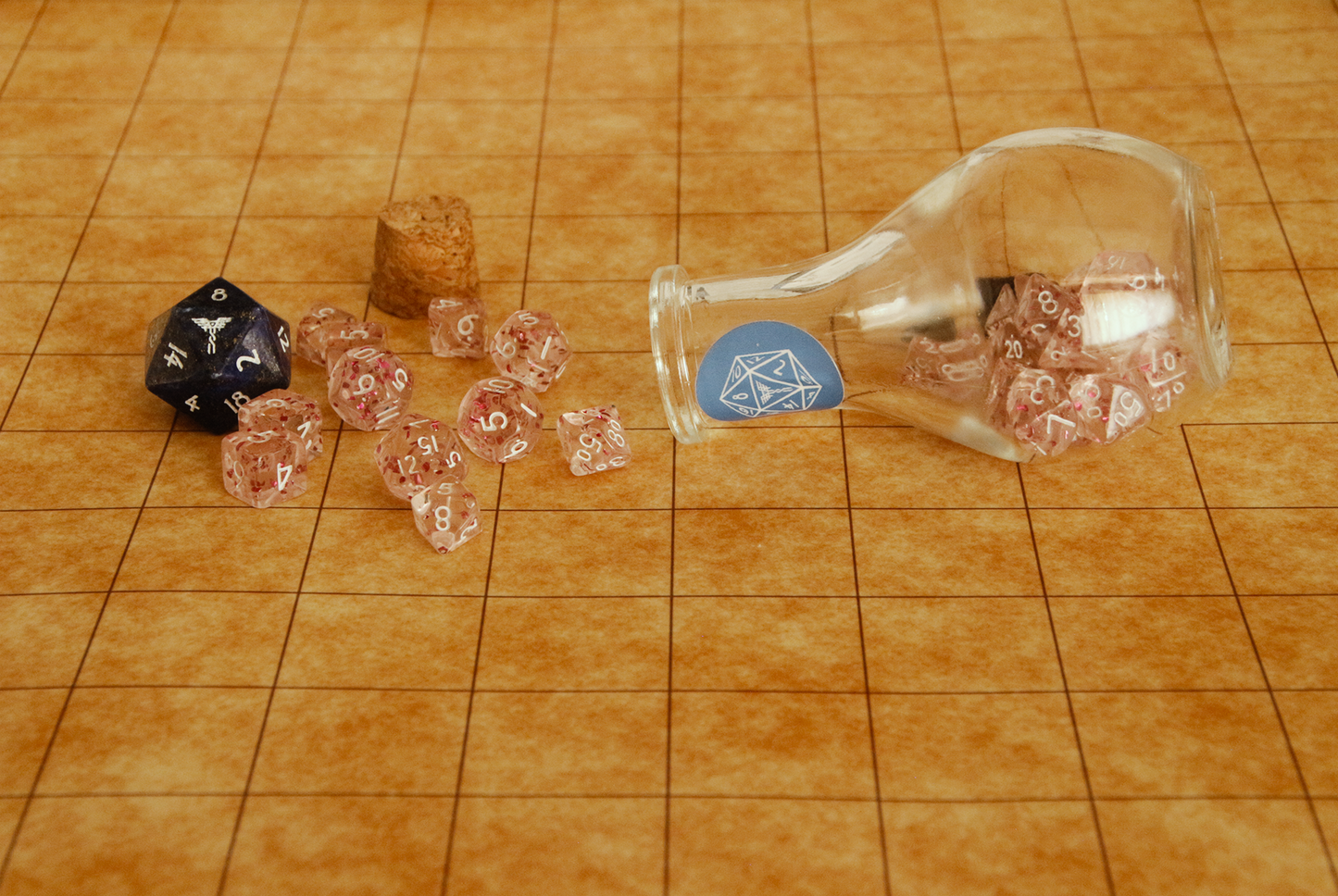 Lions, and tigers, and bears...oh my!
Highlights

Whether your idea of a good time is a session of goat yoga or a trip to Jurassic Park, we've got you covered with 100 beasts of all shapes and sizes. Swarms included!
A BIG Batch Of Buddies

Nearly 30 mega-sized critters can be found in these cards. Take it from our Giant Crab...it's gonna be SHINY!
Crack Open A New Magical Tome

Includes the Compendium of Wild Beasts Wondrous Item to bring these furry, finned, and four (or more) legged friends to the table!
Flora and Fauna Included!

Boy, if these shrubs could talk...oh. OH NO.
Learn More With A Pawn's Perspective
"I can't wait to add them in and use them in my druid game and in my ranger game. Very exciting! [...] Super impressed with these cards and I would highly recommend them."
What new friends will you find inside?